Healing Our Losses
A gift from Jack Miller, Ph.D.
Sunday, June 13, 2021 – 1:00-4:00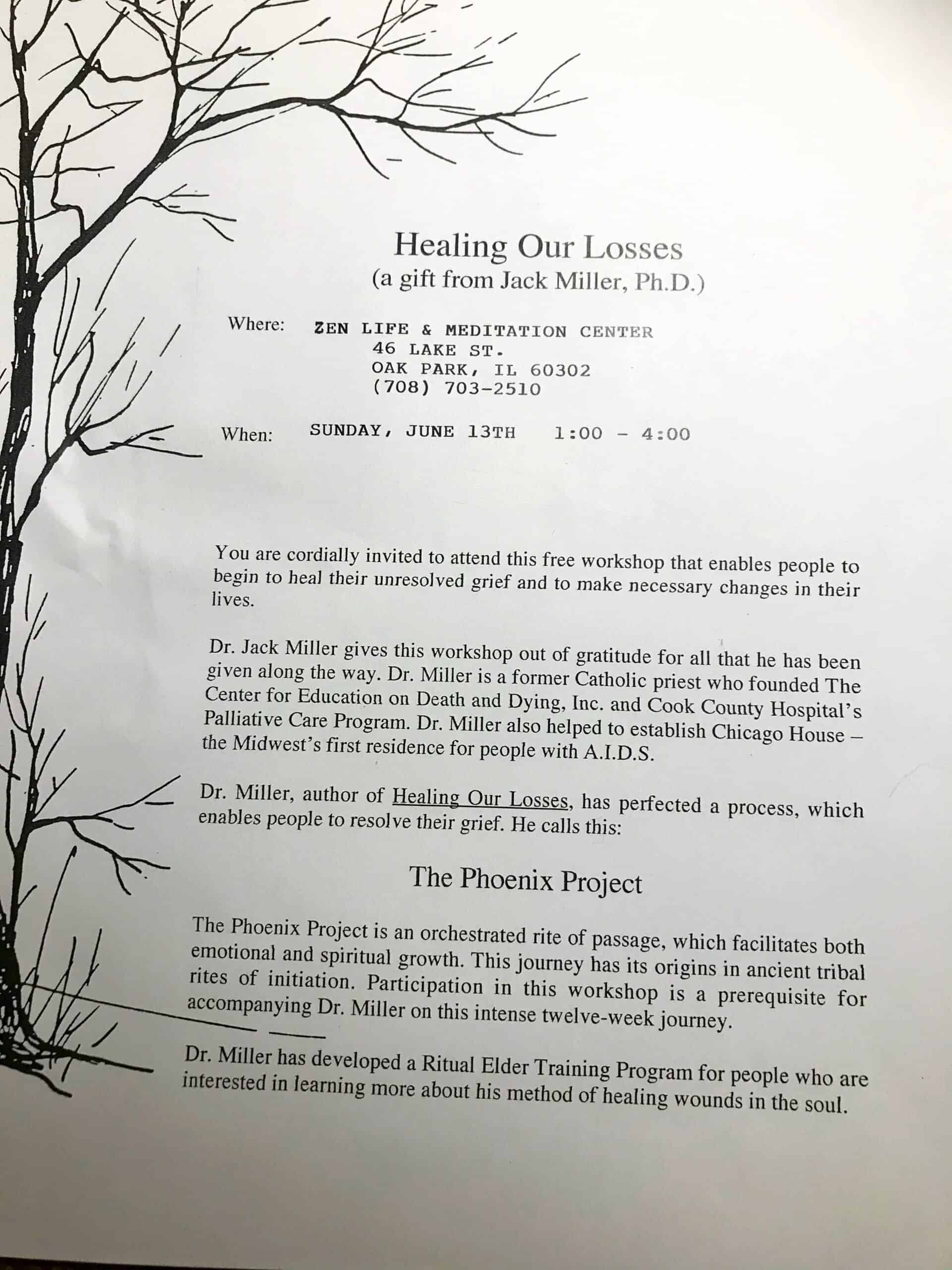 I went through Dr. Jack Miller's Phoenix workshop in 2009. I not only deeply connected with the other people but Jack reminded me of something that changed the course of my life. It made a dramatic difference from that day forward. It was the catalyst to bring me to a more awakened, more fulfilling and peaceful state for which I'll always be grateful. And, it's been a reminder for me to live the life I was meant to live every day since. This free workshop is the first step. Don't miss it.
– Karen