Shamanic Healing Techniques
A Two Day Hands-On Workshop To Deepen Your Healing Practices
Saturday, May 30 – Sunday, May 31, 2020
This hands-on workshop is for anyone already familiar with shamanic, Reiki, or energy healing, and who wants to expand their work with clients, and/or deepen their own self-healing. During this two-day workshop, we will experience both guiding a partner, and being guided, to participate in each healing technique. This enables a full and immediate integration of these modalities into your healing practice.
TEACHINGS INCLUDE: grounding, protection, clearings, healing past trauma, removal of impediments/obstacles, "soul" retrieval, past life healing, extractions, de-cording, entity & implant removal, releasing ghosts and performing house/space clearings.
FACILITATOR: Judy Hoaglund served as a sanctioned teacher in the Pachakuti Mesa Tradition of Peru from 2009 to 2019, and she has been using shamanic healing modalities since 1990. She will travel from her home in California to share these healing techniques.
WHERE: The workshop is hosted at Red Spirit Retreat Center, south of Saugatuck, 6491 118th Avenue, Fennville, MI. Overnight accommodations are available.
COST: Tuition for the workshop is on a sliding scale: $295-$395. Payment plans are available. In addition, a modest charge of $45 will cover the facilities rental, lunch & snacks, coffee/tea.
A non-refundable $75 deposit will hold your space.
Please contact Judy Hoaglund with workshop questions, to set up a payment plan, or to receive the Registration Form and pay your deposit:
Contact Judy
Email: jhoaglund@hughes.net
Phone: 707-829-9017
Website: ShamanicAlchemy.net
Ruth Zwald is coordinating the weekend and the facilities, and is available to answer questions.
She is also coordinating any overnight stays at Red Spirit. A two night stay is $70.
The facilities fee and overnight accommodations, will be paid when you arrive for the workshop.
Contact Ruth
Email: ruthzwald55@gmail.com
Phone: 269-416-0465
Individual Shamanic Healing Sessions
with Judy Hoaglund
Flexible times available May 29 & June 1, 2020
How do we heal the trauma and negative emotions that we have accumulated over a lifetime? Most of us have never been taught how to address and clear them. Society does not help us in this work, because it is not a part of our culture. Maybe you have tried to release painful emotions, only to get stuck in the process. This can lead to feelings of frustration and inadequacy, that merely compound the problem.
When energetic deposits remain unresolved, they create imbalances in the body. Over time, that can lead to illness in the physical, emotional, mental or spirit bodies. Examples might be chronic illness, depression, poor self-esteem, acting out, addictions, etc. These emotional archives can even be inherited from your ancestors, or be from one of your "past lives".
Shamanism is a body of ancient wisdom that addresses the energetic and non-physical realms for the purpose of bringing about healing. Judy Hoaglund has been a student of shamanic healing since 1990. She has studied with a variety of Native North and South American healers, encompassing myriad healing wisdom and techniques.
A typical healing session lasts about 2-hours. It includes a series of chakra and energy field clearings, the extraction of embodied vibrational impediments and the removal of any thought forms, entities, programs or implants that are interfering with the healthy flow of energy in your body. At this point, your main issue(s) is addressed via a guided shamanic journey to meet your Higher Guides. These personal Guides are engaged to determine the landscape and parameters of the issues you wish to address, and provide & facilitate in-depth energetic healing work on those issues. The session ends with the filling of your physical and energetic bodies with positive, high vibration energy from Spirit. Most people feel deeply renewed and energized from this work.
COST: The fee for the 2-hour session is $90 – $250, sliding scale.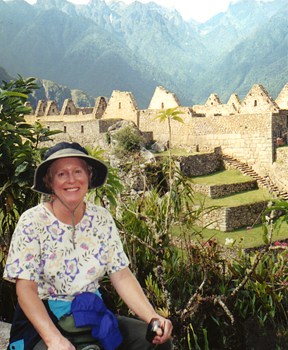 Judy Hoaglund
Workshops and Workshop Leaders
Soul Collage Workshop
Ruth Zwald

SoulCollage® is a creative, intuitive process that helps us reflect on ourselves, our world, and the path we are walking. There will be time to create a helper card and a shadow card, as you explore the things that may help or hinder your progress. Plus plenty of time to reflect, journal, share and listen.
Cost: $30 includes all supplies, instruction, light snacks, and a donation to Red Spirit for hosting.
Special new year discount of $5 off the registration fee.
YOU MUST PREREGISTER. Payment is due at the start of the workshop.
Please RSVP to Ruth Zwald, facilitator at ruthzwald55@gmail.com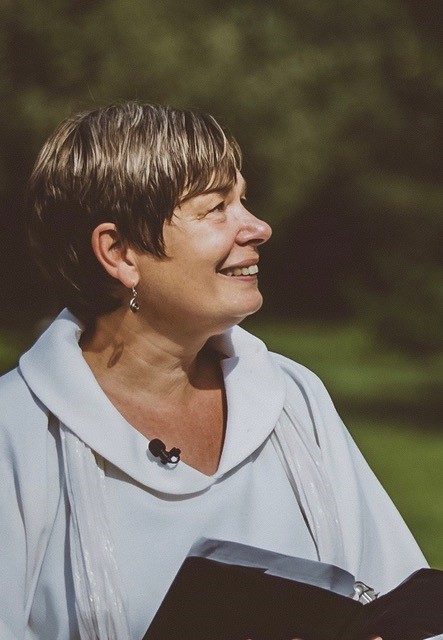 Ruth Zwald
When an astrologer told me I had no "earth" in my birth sign, I set about to find ways to ground. I have huge gardens, and continue to explore and use medicinal herbs that thrive in my area. I have studied the Peruvian Medicine Path and I have been healer and healed. I offer rituals for the equinox and solstice. I share life with my partner who is a part-time shepherd. I am learning how to be a grandmother. I breathe deeply and dream gratitude everyday. I am digging up words like I dig potatoes – unearthing them and loving reconnecting to this creative use of language.