Retreat for a few hours, a few days or more. If you are not booked with a group for a weekend, people in a group or individually may schedule a few hours at a time. Consider:
Taking a meditation walk on the forest trails
Discussing the Theme for the Day with a group of friends while you enjoy a delicious Happy Tart pie with coffee or tea. You can even order a whole pie or tart for the group and take the rest home with you. Happy Tart pies are freshly baked right here and are highly acclaimed as the organic pastry is as good as the filling!
Schedule a class from the list of local artisans (below) for a fun afternoon. A minimum of 6 people is required.
Have your local group meeting in nature. The energy of the Red Spirit brings inspiration and enthusiasm.  Refreshments can be provided making it easy to plan.  A weekend retreat is also possible
Guests must call to schedule time.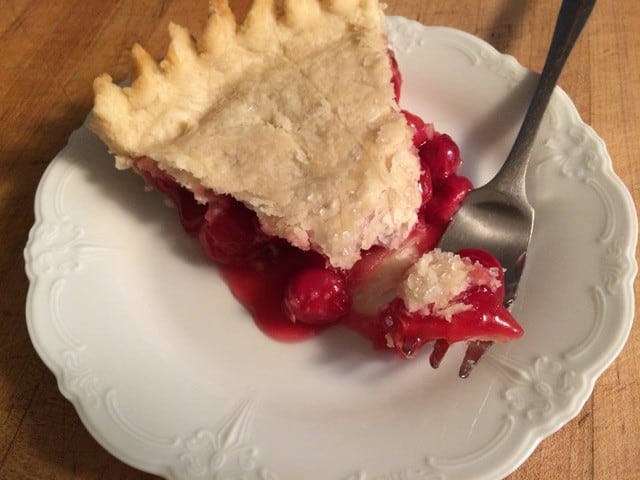 Taste out of this world tarts! Dive into my famous Michigan fruit pies made with flaky organic pastry! Of course, there are Gluten Free pies, also! And, breads you won't find anywhere else!
Call for a take-home order or schedule a few hours to spend here with your friends. Enjoy your pastry with tea or coffee surrounded by flowers and get some free forest therapy, too. The Red Spirit is all about healing, connecting with the earth and with each other.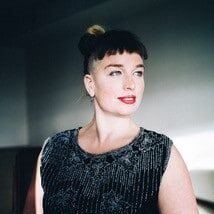 Dede Alder facilitates Sacred Drumming Basics, Goddess Chants, Drum Circles and much more.
Dede has been playing drums and percussion since 1998, and studied band and hand drumming before that. In 1998, she started a drum circle facilitation business called Rhythmic Adventures. She went on to study with Layne Redmond, Judy Piazza, Glen Velez, Gwendolyn Burgett Thrasher (MSU Percussion Instructor), Allesandra Belloni, and Raquy Danzinger and at the Interlochen Center for the Arts.
Dede is a professional singer, songwriter, and marimba player where she leads a band, Dede and the Dreamers, and plays and records in a freelance setting. Dede has traveled to Ireland, Italy, Istanbul, and Hawaii. Dede teaches sacred drumming, arabic percussion, and songwriting workshops internationally and locally. She is also an active online teacher with both American and Canadian students.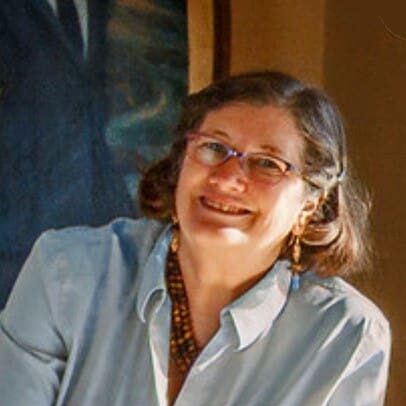 Sandra Hansen is an international, environmental papermaker, optimist, and world traveler. The central theme of Sandra's art embraces the beauty of water imbued with plastics and toxic elements. Her large handmade papers reflect the enormity of the problems of plastics in the water. Hansen's art often makes commentary on our treatment of Mother Earth.
In 2017, Sandra participated in an artist residency in Jaipur, India where she had the opportunity to make paper at a traditional family owned paper making factory. There, she bought the insides of journals (text blocks) made from the scraps from a factory that stitched 100% cotton t-shirts. The resulting text blocks have deckle edged paper with a bit of texture and a hand made feel. Sandra then covers the text blocks with her own artwork, often with her own handmade papers. The process of covering the journals is not difficult and Sandra enjoys leading journal making workshops. These journals can be used to write, draw, paint, with markers, or as a unique photo album.
Sandra has exhibited, had artist residencies, visited art museums and galleries, and taught classes in up to thirty countries around the world. At an artist residency in Australia, Sandra became the very first person to ever make paper from the Wollemi Pine tree. She has been to China three times already – including a solo show at the Inner Mongolia Art Museum and two artist residencies. Sandra's most recent trip to China was in late 2019. She had a show at the Forest Museum, and another at Semi Space artist residency. She also held a two day workshop on paper making at the Three Shadows Art Gallery and Residency. Sandra has also been to India on thirteen trips to exhibit, teach, paint and for residencies.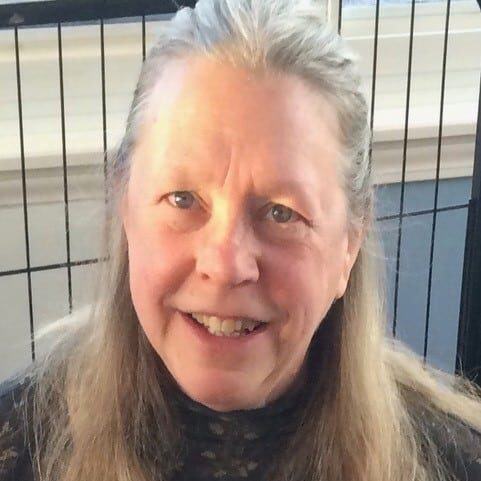 I have been a basket weaver for over 30 years. My real love is in teaching the craft. I have taught for many of those years. I have dabbled in a wide variety of crafts and have been especially drawn to the older crafts such as basket making, spinning, broom making and anything really that involves making by hand some of the things we get so used to going to the market for. I have always had a fascination for how things were made and a strong desire to learn how to do it even if it is just once.
I belong to the "The Association of Michigan Basket Makers", and the "SeatWeavers Guild". I was one of the founding members of the SeatWeavers Guild which was formed to promote and preserve some of the seat weaving techniques that are in danger of being lost.
Private group basket classes can be scheduled during your stay at the Red Spirit.
Check with Karen at the Red Spirit for availability and details.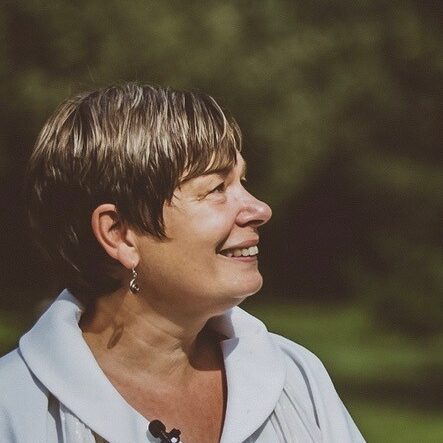 When an astrologer told me I had no "earth" in my birth sign, I set about to find ways to ground. I have huge gardens, and continue to explore and use medicinal herbs that thrive in my area. I have studied the Peruvian Medicine Path and I have been healer and healed. I offer rituals for the equinox and solstice. I share life with my partner who is a part-time shepherd. I am learning how to be a grandmother. I breathe deeply and dream gratitude everyday. I am digging up words like I dig potatoes – unearthing them and loving reconnecting to this creative use of language.
SoulCollage® is a creative, intuitive process that helps us reflect on ourselves, our world, and the path we are walking. There will be time to create a helper card and a shadow card, as you explore the things that may help or hinder your progress. Plus plenty of time to reflect, journal, share and listen.
Cost: $30 includes all supplies, instruction, light snacks, and a donation to Red Spirit for hosting.
Special new year discount of $5 off the registration fee.
YOU MUST PREREGISTER. Payment is due at the start of the workshop.
Please RSVP to Ruth Zwald, facilitator at [email protected]